Listings

Listing Timeline

About

Company Description

Branches

Company Branches

Contact

Company Contacts
Contacts for Lusk Tree Service, Inc.

Branches in Lusk Tree Service, Inc.
Lusk Tree Service, Inc.
3447 Robinhood Rd, Winston-Salem, NC 27106, USA

Sometimes you just need a crane!
There are times when a tree removal project is so big, that the only solution is the use of a crane!
Fortunately, there is an expert in the Piedmont Triad area that can handle any size job.
The professional arborists at Lusk Tree Service will determine the exact requirements of any tree removal project and assign the appropriate equipment to handle it safely and efficiently.
We have the utmost respect for the living system in which a tree is an integral component. Our experts realize that a tree is a huge contributor to the environment, our quality of life and our visual experience. When someone decides that a tree is having problems, we always go the extra mile to attempt to save it from removal.
However, there are circumstances that, unfortunately, require the removal of an old, established tree. Trees can become victims to many types of damage. The causes can be related to storms, lightning strikes, infestation of various insects, decay and rot.
Sometimes the reason for removal is simply the need to clear property for a planned building, community or road.
Whatever the reason, the job has to be completed with the utmost regard for safety, nearby buildings and damage control.
A huge undertaking, such as the removal of a large, established tree must be handled by the most qualified, insured, certified professionals available.
A crane and its operator must be highly experienced to handle major tree removals. The operator must take into consideration many factors when performing the task. The crane must be in good condition and well-maintained, in order to perform accurately and efficiently.
That is where Lusk Tree Service comes in. We have the trained, skilled staff and reliable, appropriate equipment to handle any size project.
Please feel free to contact our experts to discuss your project. You will receive the utmost cooperation and support every step of the way through completion.
| | |
| --- | --- |
| Location | Winston-Salem, North Carolina US |
| Make | Grove |
| Model | AT422 |
| Tons | 22.00 |
| Year | 1991 |
$52,500 USD
by Lusk Tree Service, Inc.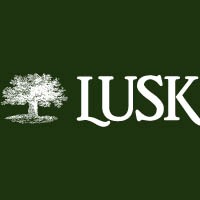 1991 GROVE AT-422 ALL-TERRAIN CRANE FOR SALE This is a strong, versatile crane for those hard-to-access areas, backyards, etc. Crab steering machine with 70 feet of main and jib for 90 feet of reach. 3 section hydraulic boom, PATDS350GW LMI/anti-two block system, remote drive, joystick controls, Johnson 3 sheave block, mounted on. Grove 4425G, 4x4 carrier Powered by Cummins 6BTA-5.9 Diesel engine and 6-speed automatic transmission, equipped with 4 recently rebuilt outriggers and 17.5R25 tires in good condition. 10,151 hours and 39,998 miles. READY TO WORK CRANE
| | |
| --- | --- |
| Location | Winston-Salem, North Carolina US |
| Make | Tadano |
| Model | ATF 650XL |
| Tons | 65.00 |
| Year | 2001 |
$148,500 USD
by Lusk Tree Service, Inc.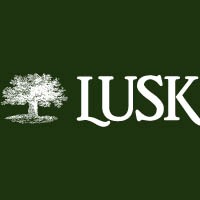 65 ton Tadano All Terrain Crane ATF650XL for Sale Includes main and auxiliary hoist drums, 131 feet main boom length, 29' to 50' swing-away jib, load block, overhaul ball, carrier heater, upper heater, LMI, Mercedes engine lower, and Mercedes engine upper. -Crane is in excellent working condition, we are the second owners of this crane. -13,393 hours -39,834 miles 2000 Kenworth support truck also available if needed.