Listings

Listing Timeline

About

Company Description

Branches

Company Branches

Contact

Company Contacts
Contacts for L G Barcus & Sons

Branches in L G Barcus & Sons
L G Barcus & Sons
1430 State Avenue, Kansas City, KS, United States

The Foundation, Heavy Construction and Bridge Specialists
Whatever your foundation, heavy construction or bridge needs, let BARCUS show you how to do the best job, at the lowest cost within your deadlines. Call 1-800-255-0180 for more information or click here to go to our contact form. Your inquiry will receive prompt, professional attention.
Specialized Deep Foundation Services
Barcus' reputation has been built over nearly six decades of performing specialized deep foundation services. From a single auger pile to thousands, our team of experts and construction professionals understand the value engineered foundations you need a straightforward process. We also offer an array of related services used for special applications like bridge building, marine installations like dams and spillways, and dedicated railway services.
| | |
| --- | --- |
| Location | Kansas City, Kansas US |
| Make | Terex American |
| Model | HC 80 |
| Tons | 80.00 |
| Year | 2008 |
$200,000 USD
by L G Barcus & Sons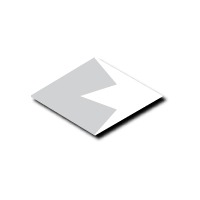 Terex HC 80 80 Ton Crawler for Sale150' Boom, 5' Tip Extension, 3rd Drum, Block and Ball, Self Erect, Moves on 3 trucks, Immediate Availability, Ready to go to work, All Offers Considered.