Listings

Listing Timeline

About

Company Description

Branches

Company Branches

Contact

Company Contacts
Contacts for Jefferson Machine Company

Branches in Jefferson Machine Company
Jefferson Machine Company
954 U.S. 119, Punxsutawney, PA 15767, USA

Jefferson Machine Company (JMC) is a heavy equipment/crane parts and machine shop located in Punxsutawney, PA. Founded in 1939, we have grown to over 50 employees. Jefferson Machine has an extensive inventory of replacement Lima and Manitowoc parts in stock. We carry Bucyrus-Erie, American, Terex, P&H, Demag, Caterpillar (CAT) and other heavy equipment parts. JMC also offers OEM Tower Crane Parts for legacy Terex brands, including Comedil and Peiner.
Jefferson Machine provides Shop Service from our fully equipped machine shop, offering welding and fabricating, as well as a gear shop. We are able to reverse engineer any part for which we do not have a mechanical drawing. Jefferson Machine provides On-Site Field Service to nearly any area of the world. With our quality parts, whether inventory or custom design, personal service, and knowledgeable staff, we believe that Jefferson Machine can serve your company in the years to come by providing you with quick turnarounds on parts, as well as on-site solutions to your growing needs.
Please take a few moments to review our website to learn more about Jefferson Machine's products and services. On behalf of the entire staff of JMC, we look forward to doing business with you. Contact Us Today!
Crane Parts
Jefferson Machine Company specializes in the manufacturing and sales of both OEM and Aftermarket Crane Parts for a variety of makes and models, including Lima, Manitowoc, Terex, American, Bucyrus-Erie, Demag, and Caterpillar.
Shop Service
Jefferson Machine Company's fully equipped machine shop specializes in heavy equipment repairs and replacement parts, repair and replacement parts for presses, manufacturing roll cores, and spur, helical, and bevel gears.
Field Service
Jefferson Machine offers 24/7 field service for crane repair. We are committed to customer satisfaction, from the management team to our skilled staff of certified welders and machinists, support personnel, and sales representatives.
| | |
| --- | --- |
| Location | Pennsylvania US |
| Make | Lima |
| Model | 2400-B |
| Tons | 150.00 |
Price On Request
by Jefferson Machine Company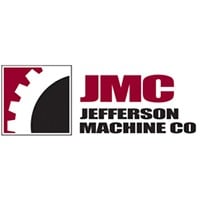 LIMA 2400-B PARTS MACHINES/N...3615-1. 120' Boom, 7-yard Essco bucket. Plenty of parts and components to choose fromCall or email for more details. THIS CRANE IS BEING SOLD FOR PARTS ONLY