Listings

Listing Timeline

About

Company Description

Branches

Company Branches

Contact

Company Contacts
Contacts for J. Oskam Steel Fabricators Ltd

Branches in J. Oskam Steel Fabricators Ltd
J. Oskam Steel Fabricators Ltd
70 Rosedale Avenue, Port Colborne, ON, Canada

J. Oskam Steel Fabricators Ltd. is committed to ensuring quality and reliability for all products & services, in order to meet our customer's growing needs.
J. Oskam Steel is further committed to achieving customer satisfaction by ensuring that every one of our employees understands and meets customer requirements. Our belief is that our success can only be measured by the continuing success of our customers.
The philosophy of our company is based upon continuous improvement and relies heavily on our training programs, which emphasize employee's direct involvement. Our aim is to respond to our customer's ever-changing needs in the most cost-effective and efficient ways.
From blueprint to final delivery, the people at J. Oskam Steel take pride in every phase of production. You will find us dependable, and quality is always our top concern.
| | |
| --- | --- |
| Location | Port Colborne, Ontario CA |
| Make | National Crane |
| Model | 690E2 |
| Tons | 20.00 |
| Year | 2012 |
160,000 CAD
by J. Oskam Steel Fabricators Ltd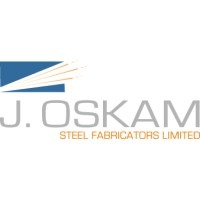 2012 690E2 National Crane 2012 IH7400 Truck with Navistar 300-HP (EPA-10), 20,00-lb. FAWR, 40,000-lb. RAWR, 60,000-lb. GVWR, 70-gallon fuel tank 27'-90' Four Section Boom Single Front Outrigger – Installed. Unit will have 360-Degree Area of Operation Controls: Dual side controls Hoist: Single speed planetary winch Outriggers: 20'-3" "A" type boxed slide outriggers Stabilizers: ASH rear stabilizer with motion alarm Torsion Box: Torsion resisting subbase for 20' deck Fuller RTO-8908LL Manual Transmission