Listings

Listing Timeline

About

Company Description

Branches

Company Branches

Contact

Company Contacts
Contacts for Custom Signs & Lighting, Inc.

Branches in Custom Signs & Lighting, Inc.
Custom Signs & Lighting, Inc.
1535 Millbrook Road, Grove City, PA, USA

Our name says it all. We manufacture custom signs. We do not limit your choices by offering only a few sizes, materials, or what is in stock. We have infinite design, manufacture and installation capabilities that allow us to meet your specific needs.
If you are not sure of what sign type fits your needs or project budget please call or e-mail one of our associates for help making that decision. Whether you need a 50′ pylon sign or carved gold leaf sign, we can make the project run smoothly for you. Our company has been built on the basic principles of giving our customers quality products and service in a professional manner at a fair price.
| | |
| --- | --- |
| Location | Grove City, Pennsylvania US |
| Make | Altec |
| Model | AC26-103R |
| Tons | 26.00 |
| Year | 2007 |
$89,900 USD
by Custom Signs & Lighting, Inc.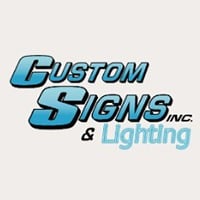 International Truck Chasis, 2007Tires in front 70%, 4 in back 70%, 4 in back 100%A's outriggers in rear, H's in front, Center outrigger in rear,No pollution control, can idle all dayTreated with Krown oil undercoat, Truck garage parkedAltec AC26103R103' main boom, 25' jib with 19' slide out, dual winches,radio remotes, dual operating controls, 2-Man basket mounts to end of boomRear-mounted boom allows for full use of boomCrane just Ansi inspected March 26, 2021Truck used approximately twice a month -- Just don't use enough to merit keeping