Listings

Listing Timeline

About

Company Description

Branches

Company Branches

Contact

Company Contacts
Contacts for City Crane

Branches in City Crane
City Crane
3498 Dents Run Road, Morgantown, WV 26501, United States
Providing superiority for more than two decades - At City Crane your goals are within reach, on time, and within your budget. We have the equipment, staff and experience to assist you with your crane selection, service, inspection and operations.
---
As a dealer of National and Terex Cranes, City Crane is expected to maintain high levels of excellence in representing these international corporations.
To become a dealer of these "equipment giants" we must be qualified by having years of experience in the industry and we are expected to know their products from top to bottom. Our factory trained is staff experienced and trained regularly in the most current safety and product knowledge applications available.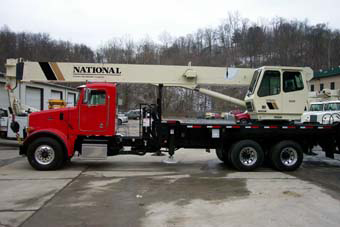 Inspections - Regular and routine maintenance Essential to keeping your machinery operating at its highest level of performance is inspection servicing. City Crane service personnel are experienced in the care of the unit and are familiar with the type of inspections, maintenance, and lubrication necessities to be performed on a routine basis.

Inspections inquiry

Parts - We also specialize in older and hard to find machine parts.Online price, availability and ordering for faster response time. Discounts are available and parts can be shipped direct with approved credit.

Parts & Supply inquiry

Parts sales and technical support for the following machines:
National Crane

Marklift

Simon Aerials

Terex Aerials

PPM

Northwest

BCP

Koehring

Terex Handlers

Lorain

Terex Cranes

Simon RO
Our Quality Standards
Our customers - Our own high standards must also provide for customer satisfaction from the initial contact through to the project completion phases of our many patrons. The majority of our customers find us through the best marketing technique around - word of mouth!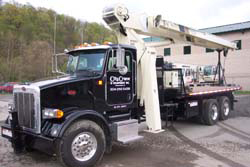 We strive to improve everything we do, each time we do it - take a look around our site, give us a call, stop in today and see if we're right for you!comes first!
| | |
| --- | --- |
| Location | Morgantown, West Virginia US |
| Make | National Crane |
| Model | NBT50 |
| Tons | 50.00 |
| Year | 2012 |
$280,000 USD
by City Crane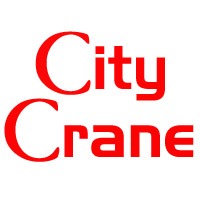 2012 National NBT50 Boom Truck Crane on a Peterbilt 365 102' Boom500 HP ENGINE18 SPEED TRANSHOURS 2804MILES 36,849