Listings

Listing Timeline

About

Company Description

Branches

Company Branches

Contact

Company Contacts
Contacts for Capital Signs & Awnings

Branches in Capital Signs & Awnings
Capital Signs & Awnings
902 Northwest Main Street, Bunkie, LA, United States

Located in Central Louisiana, Capital Signs & Awnings has been providing excellent quality workmanship since 2003.
The company was founded by Brandon Fontenot of Bunkie, LA and Capital Signs & Awnings LLC has earned the reputation as a business you can rely on.
Our top priority is customer satisfaction in all your sign and awning needs. This includes all service installation and lighting needs. With sign cranes up to 130' in reach, no job is too big or to small.
At Capital Signs & Awnings
We take great pride in our work.

Our team of expert installers will do what it takes to meet your every need.

We offer competitive rates and 100% guarantees in all our work.

We are prepared to handle any size project -- from small, private jobs to large, mass-produced quantities.

We are personally committed to excellence and building long-term relationships with our customers.

We offer service 24 hours a day, seven days a week.
| | |
| --- | --- |
| Location | Bunkie, Louisiana US |
| Make | Terex |
| Model | BT 3470 |
| Tons | 17.00 |
| Year | 2000 |
$36,000 USD
by Capital Signs & Awnings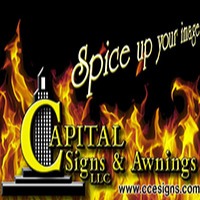 Mounted on an International 4700 with a maximum tip height of 120' (36.6 m). Engine overhauled approximately 3 years ago. $5K worth of new injectors. Transmission rebuilt. The hours and miles are approximations based on the engine being overhauled. We have owned the crane since 2005 and all work and maintenance is performed in-house. The LMI needs to be replaced or fixed. Crane works daily and is strictly used for sign work (lifting men and signs).