Listings

Listing Timeline

About

Company Description

Branches

Company Branches

Contact

Company Contacts
Contacts for Anderson Hydra Platforms

Branches in Anderson Hydra Platforms
Anderson Hydra Platforms
7703 Park Place Rd, York, SC 29745, United States

Some companies try to do everything. We do one thing—better than any other company. We deliver safe, easy and economical access to some the hardest to reach places, under bridges.
Anderson Hydra Platforms offers four models — one guaranteed to fit your project. From our trailer-mounted HP35, to our largest truck mounted HPT66, our equipment has become the industry-standard for under-bridge maintenance; inspections; repairs (major or minor); stripping, painting or sandblasting; installation or maintenance of conduit, pipe or cable; replacing lighting or bearings; or anything you can think of that happens under the surface!
When overhead is underneath, choose Anderson.
| | |
| --- | --- |
| Location | York, South Carolina US |
| Make | Hydra Platforms |
| Model | HP 32 |
| Year | 1996 |
$110,000 USD
by Anderson Hydra Platforms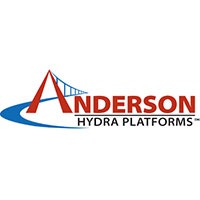 Refurbished HP32 3 stage trailer mounted hydra platform, original year of manufacture is 1996, refurbishment was completed in 2016 to include sandblasting, inspection, repainting, new electric kit, hydraulic kit, main engine and back up engine, braking system was also updated to electric brakes. $110,000.00
| | |
| --- | --- |
| Location | York, South Carolina US |
| Make | Paxton-Mitchell |
| Model | Snooper SBC BBC |
| Year | 1987 |
$100,000 USD
by Anderson Hydra Platforms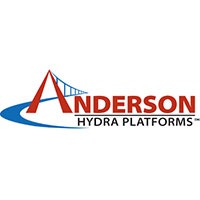 Refurbished Paxton Mitchell SBC BBC Snooper mounted on a 1984 American LaFrance cab over, refurbished in 2016 to include all new paint, 2 new windshields, all new batteries, new steer gear box and truck and snooper were fully services. $100,000.00
| | |
| --- | --- |
| Location | York, South Carolina US |
| Make | Paxton-Mitchell |
| Model | Snooper BBC |
| Year | 1994 |
$100,000 USD
by Anderson Hydra Platforms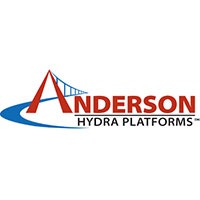 Paxton Mitchell BBC Snooper with a Bucket capacity of 600 lbs. (one person/ bucket). Mounted on a 1994 International 4900. The unit is in great condition and ready for work, needs nothing. 1994 International 4900, VIN# 1HTSHAAT9RH603241, Navistar DT 466 250 HP Engine, Allison Automatic (5 speed), 81,640 miles, GVW 56,000 lbs. $100,000.00