Listings

Listing Timeline

About

Company Description

Branches

Company Branches

Contact

Company Contacts
Contacts for American Equipment, LLC

Branches in American Equipment, LLC
American Equipment, LLC
6112 Collett Road, Farmington, NY, USA

American Equipment, LLC is a family-owned and operated business located in Farmington, NY.
Specializing in sales, service, parts & rentals of equipment for construction, agriculture, and landscaping.
We make every effort to be a world-class dealer by representing quality manufacturers, providing superior rental equipment, and unparalleled product support. We operate our business with the highest levels of integrity, diligence, product knowledge, and market intelligence. We actively strive to build mutually successful business relationships with all customers by earning trust, being attentive to detail, and accommodating their needs throughout all areas of our organization.
| | |
| --- | --- |
| Location | Farmington, New York US |
| Make | Exodus Global |
| Model | MX447L |
| Tons | 12.15 |
| Year | 2010 |
$140,000 USD
by American Equipment, LLC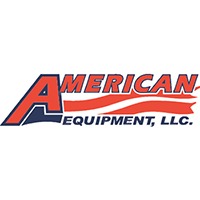 (1) Wheel Material Handling Exodus (CAT) MX447L - 24,290 lbs. capacity for Sale Manufactured in Superior WI, the Exodus product line of material handlers transitioned to the CAT brand in 2013 and this model is fully supported by CAT distributors and Exodus Global Operating Weight 101,500 lbs, Service Work: PERFORMED BY AELLC (4) NEW PUMPS, NEW COMPUTER BOARD DISPLAY, NEW JOY STICK CONTROLS, NEW HEAD GASKET. SERVICE RECORDS UPON REQUEST Structural - Purpose built for heavy material handling and designed to hold up under extreme conditions. Steel type High strength/low alloy steel/ Pins and bushings are oversized (when compared to SAE standards), nuts on all pins...